Posted November 2, 2016 at 01:15 am
HEY!!! I hate to push things back, but the page ended up taking me WAY LONGER THAN ANTICIPATED, so it will be posted TOMORROW!! Thanks for waiting and being patient, but hopefully you'll dig the page when it arrives!!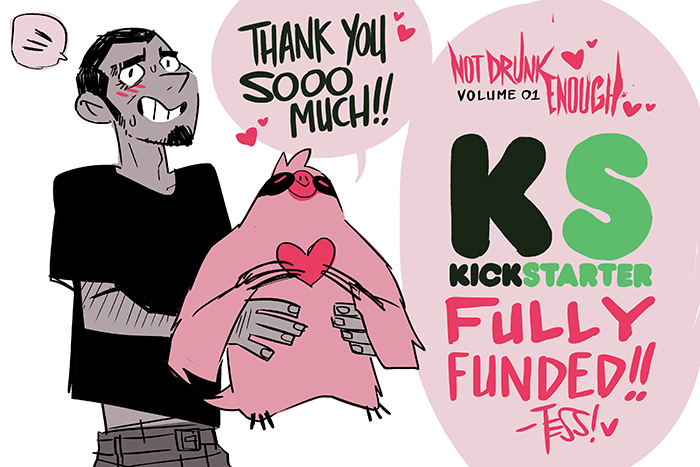 IN BETTER news though, the NOT DRUNK ENOUGH VOLUME ONE KICKSTARTER became FULLY FUNDED AND REACHED IT'S FIRST STRETCH GOAL WHICH IS SUPER RAD AND EXCITING!!!! *screaming ensues*!!!
THANKS SO MUCH GUYS!! CHECK OUT THE UPDATES HERE!!