Posted April 25, 2018 at 12:35 pm
LINK TO THE KICKSTARTER!!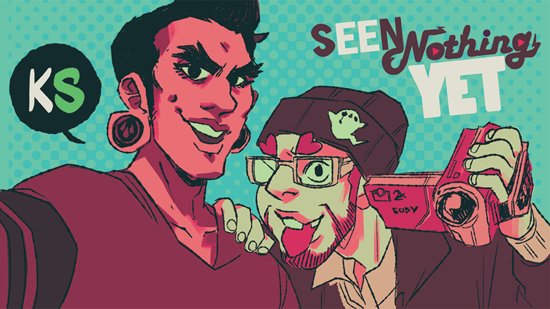 Hey everyone!! I'm happy to announce the micro
Kickstarter
for
Seen Nothing Yet, my 18+ erotica comic
about two boys attempting to be amateur ghost hunters and finding more distraction in each other than anything else...! It's got two goofy dudes, it's got some spooks, and it's got a lot of steam! It can also be found online at
Slipshine (18+ only link, please!!).
But this Kickstarter is to replenish volumes 1 + 2 for print, as well as
print volume 3 for the very first time!!
There's extra rewards like a reprint of the ghost charm, a NEW GHOST PATCH, and also a chance to get original drawings of these dweebs. Thanks, as always, for your support! You guys are all amazing and love you all!!!
-Tess!