Posted September 20, 2016 at 05:27 pm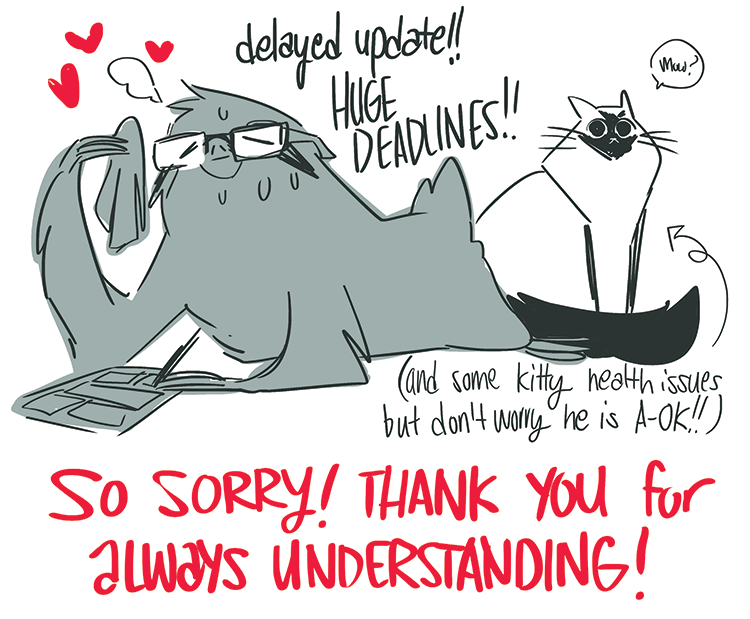 Hi everyone! I know this is happening a lot and I sincerely apologize but you guys have always been so understanding! 2016 is turning out to be a crazy year (but a good one in most ways!!) and right now the pages for NDE have to be delayed until later this week (most likely Friday and Sunday) but I aim to get two pages still!! THANKS AGAIN!!!
As for why, I have crazy deadlines right now (but it also means some cool stuff in the future!) and on top of all the deadlines, travelling and cons, my precious kitty Lock has been having some minor helath issues! BUT DON'T WORRY! He is okay and it is all being handled!! It just means it's a bit extra stress on me lately and having to run around and make sure he is ok/comfortable/and everything pans out just fine!
Thanks as always for your suport, and I hope that the wait will be worth it!! LOVE YOU ALL!!!
-Tess!