Posted August 4, 2016 at 04:17 pm
Heyy everyone! To start off I wanna apologize for a delayed update, I'm fighting off a fever and while Iw as still doing my best to crank at it I fell behind!! Please put up with me while I try to catch up! THANKS SO MUCH you guys are the best. I know it sucks; my posting has been irregular because of my break and now I'm sick but I'll try to get back on it as best I can and as soon as I can!!
NEXT THOUGH I WANT TO ANNOUNCE NEXT WEEK I'M GOING TO BE AT BOSTON COMIC CON!! Here's the table assignments and I will still have my NDE prints as well as a REPRINT of SEEN NOTHING YET!! (<< NSFW CLICK!!! )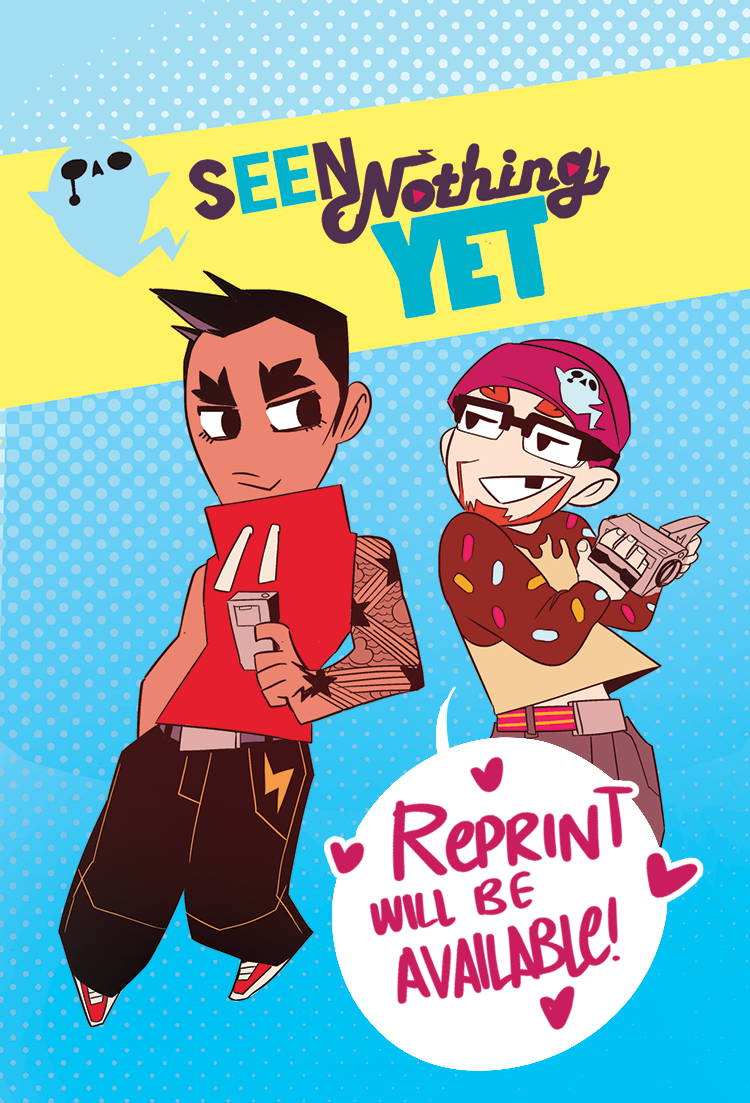 I"ll be offering con comissiosn as well which are ink busts for 40$ so I hope I can do some for you!! But if anything please come by and say HELLO!! I love meeting you all!!!!
Also I want to say that I'll be surrounded by some REALLY COOL PEOPLE such as Ananth & Yuko from Johnny Wander!!! And Brian & Scott from Atomic Robo!!!! SO it's really just a cool spot.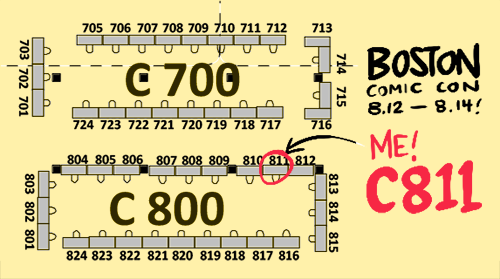 THANKS SO MUCH I LOVE YOU ALLL MWAHHH